Boats Destin provides boats for multi-day and weekly rental & charter in Destin Florida. Call us at 404-259-8333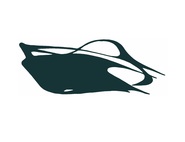 Summer Rates 21' Pontoon available for rent $1200 per week delivered to your approved dock

Rate valid through August 2015

---
Want more time on the water? Our club gives members access to a fleet of vessels and vacation property without the typical hassles and expense of ownership. Club members pay an annual one time fee and have open access to boats under 25', monthly cruise events on the larger yachts and discounted private charter rates. Through our concierge members also can coordinate exclusive travel, dining options and additional services. For more information about the club and membership levels call 404-259-8333

Boats Destin Club members have no limit to the number of times they can use the fleet boats. Members pay for the gas they use on any boat that they take out if members have access to an approved dock or tie up location overnight reservation of boats can be authorized. Larger vessels may require a guide for an additional fee to maintain stress free operations and a relaxing day.


Enjoy Your Time on the Water!
great boat!

Sun Tracker 21' Pontoon
Great Pontoon for Crab Island, Awesome stereo on this boat!
---
Call us today at 404-259-8333 to learn about becoming a member.